Ayurvedic Toothpaste & Toothpowder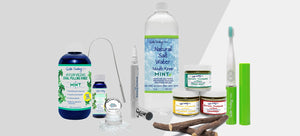 Now available on all products
Monthly Subscriptions
We love Dale Audrey because its Effective, Affordable & Natural.
Our Ayurvedic Toothpaste and Powders are the perfect blends of herbs and extracts, enamel-safe & is great for sensitive teeth!
Using them makes you feel like you had a professional dental cleaning.
NON-GMO, Gluten-Free, SLS Free, Fluoride Free, Never tested on animals! 
---
Sorry, there are no products in this collection.