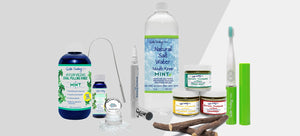 Now available on all products
Monthly Subscriptions
We love Dale Audrey because its Effective, Affordable & Natural.
Our White2nite, Natural tooth whitening pen is the most natural,  effective, affordable tooth whitener on the market. The first of its kind, established 2007, has been on the market brightening smiles without sensitivity. It is dentist recommended and enamel safe. Its formula is one of a kind and the whitening process begins instantly. It comes in four flavors too! Peppermint, Strawberry, Choc. mint and Coconut. Try it today!
---
Dale Audrey ® R.D.H. White2Nite, The Natural Teeth Whitening Pen with Professional Power!
Regular price
$29.95
Save $-29.95
---
Looking for a Natural Tooth Whitener? Dale Audrey WHITE2NITE Professional Power Is the most Natural, Effective, & Affordable tooth whitener that exists today. Our proprietary Professional Power teeth whitener is like no other. Our Natural Tooth Whitener will not cause any tooth sensitivity. WHITE2NITE  can be used with or without a custom dental tray. Our Natural Tooth whitener is 100% guaranteed.
Results are seen after the first application. 
 Please see our video instruction at: www.white2nite.com 

* Enamel Safe
* No Sensitivity to Teeth or Gums
* No Harsh Chemicals
* Dentist Recommended 
* No artificial colors, flavors, sweeteners or animal testing! 
Proprietary Formula: Deionized water, Food Grade Hydrogen Peroxide, Natural Flavors (no msg), Chamomile Extract, Aloe Vera juice, Pomegranate extract, Alcohol, xylitol, potassium sorbate.

DIRECTIONS: WHITE2NITE, Natural Tooth Whitening Pen.
1. Remove Cap, Twist bottom of pen until one drop of gel appears at brush tip.
2. Dry Teeth. With one drop, spread very thin layer on all front of visible teeth.
3. Smile, keeping lips away from teeth for 30 seconds.
4. Do not eat, drink, rinse or brush teeth for 30 mins. Apply 2x Daily. 30 Applications per pen.
5. Maintenance  1-3 x weekly. Can be used with custom dental tray, use 1-3 days, 1/2 hour.
* Watch Video Instructions below. 
* This product is not meant to treat, diagnose or prevent disease.  Avoid Contact with eyes or skin, was with water if contacted. Keep out of reach of children. This product will not whiten existing dental work. Do not use if you are Pregnant/Lactating.
Patent Pending.
Copyright 2007 Oral Fitness Inc/White2nite. 
QUICK SONIC FAMILY 4 PACK
Regular price
$79.80
Sale price
$59.85
Save $19.95
---
Buy 3 get 1 FREE!!!!
Take care of the entire family and even your pet, or share a smile with a friend!
Now purchase our NEW 4 pack and get one Quick Sonic Absolutely Free!
Great for travel, home, children, adults & seniors.
28,000 sonic brush strokes per minute, battery operated, gum recession proof!
( Assorted colors- Blue, Green, White & Pink)