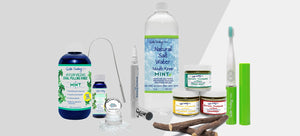 Now available on all products
Monthly Subscriptions
We love Dale Audrey because its Effective, Affordable & Natural.
Our Gum Health Care products contain no SLS, No Artificial Colors or Sweeteners, No Alcohol
Gum Health Care is of the utmost importance.
No animal testing are gluten-free and Non-HMO. Our formulas are the perfect blend of herbs and extracts that are high in Antibacterial, and Antiseptic properties to defend your oral health! 
Gum Health Care is directly associated with overall health and wellness.
---