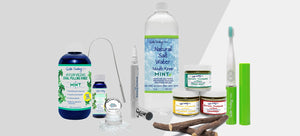 Now available on all products
Monthly Subscriptions
We love Dale Audrey because its Effective, Affordable & Natural.
Our Gum Health Care products contain no SLS, No Artificial Colors or Sweeteners, No Alcohol
Gum Health Care is of the utmost importance.
No animal testing are gluten-free and Non-HMO. Our formulas are the perfect blend of herbs and extracts that are high in Antibacterial, and Antiseptic properties to defend your oral health! 
Gum Health Care is directly associated with overall health and wellness.
---
Dale Audrey ® Ayurvedic Neem Chew Sticks 1.4 oz (9-10 sticks)
Regular price
$9.95
Save $-9.95
---
Dale Audrey ® R.D.H. Ayurvedic Neem Chew Sticks
100 % Natural, Vegan, NON-GMO, 
Great for digestion!
No added preservatives
Freshens Breath. Helps rid off bad oral habits. 
First toothbrushes dating back thousands of years, the earliest may be dated to Babylonian in 3500 BC., even found in Egyptian tombs from 3000 BC.