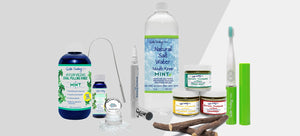 Now available on all products
Monthly Subscriptions
We love Dale Audrey because its Effective, Affordable & Natural.
All of Dale Audrey R.D.H. Natural Oral Care products are made with over 35 years of clinical dental hygiene experience. We are passionate about providing the most natural, effective and affordable home care products. 
Feel Free to browse all Oral Care Products, and please let us know if you have any questions or have any specific allergies.
We are here to help with all Oral Care Products.
---
Custom Toothpaste
Regular price
$24.95
Save $-24.95
---
Have a favorite flavor?

Have an Ingredient you are allergic to? 
We can help...
 Let us know, and we will customize a blend just for you!